Graduate Program in Freshwater Biology and Inland Fisheries
The Graduate Program in Freshwater Biology and Inland Fisheries (PPG BADPI) of the National Institute for Amazonian Research (INPA) supports research on Amazonian aquatic organisms and the environments in which they live. The program's "basic science" research goals generates knowledge that aims sustainable economic activities.
Acting in a region marked by a fantastic diversity of life forms and environments and, at the same time, due to international geopolitical issues, PPG BADPI has been promoting, during its almost 45 years of existence, a specialized professional training for students in the Amazon. Our current staff is 56 students (28 master's students and 28 doctoral students).
 The students of our course are responsible for collecting data in the field. These data guide the construction of theoretical models that generate scientific predictions about climate, deforestation, species survival, biodiversity maintenance and sustainable use potential in the region. Without graduate students year after year, creating such models would be difficult.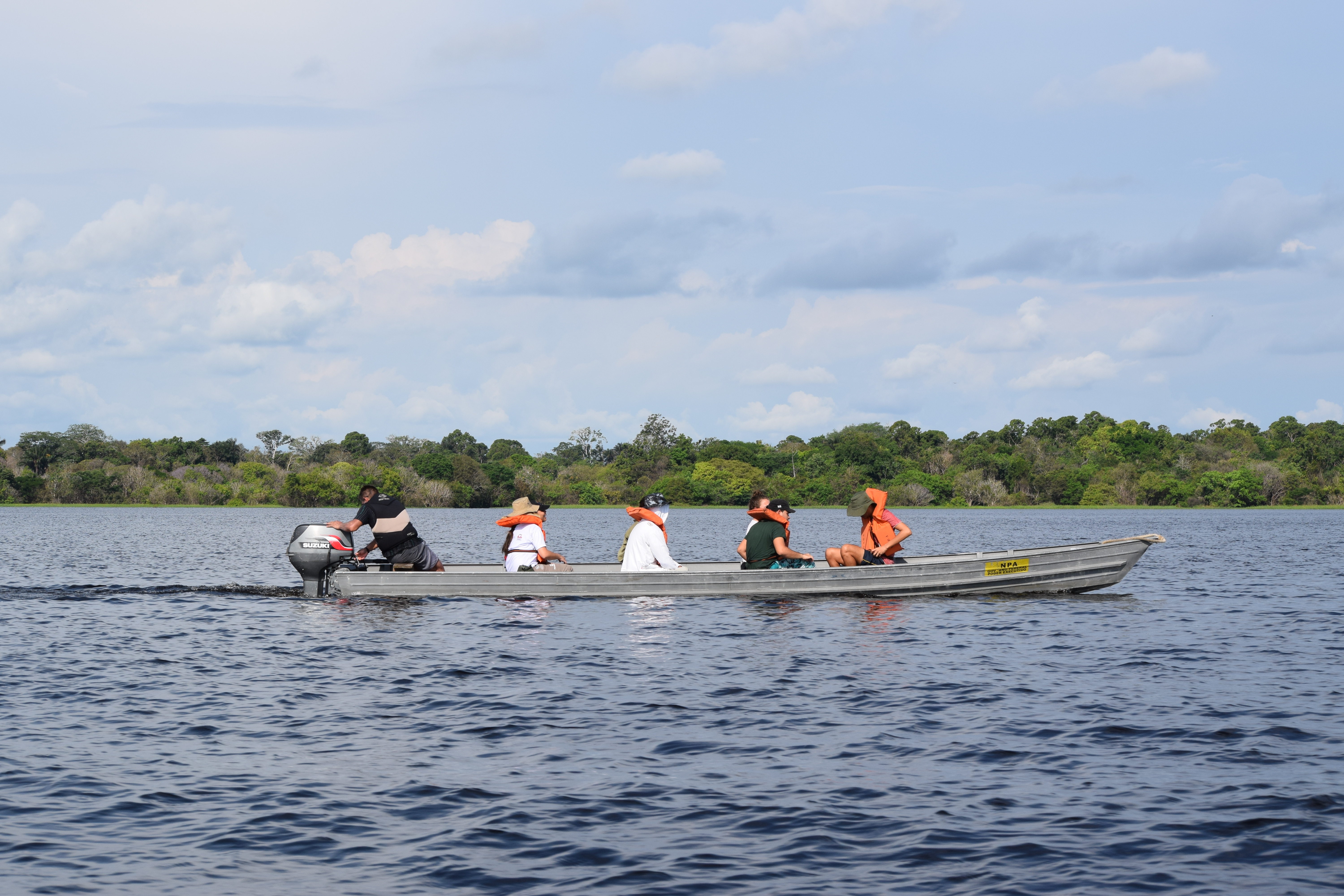 History: the Program over time
The Graduate Program in Freshwater Biology and Inland Fisheries (PPG BADPI) was created in 1976 with the Master's degree. In 1984 the program instituted the Doctorate course option. As of 2018, the program graduated 396 master students and 147 doctoral students.
Since its inception, the Program's faculty has supported professionals of national and international renown, including: Ana Emília Vazzoler and Heloísa Godinho (Fish Reproduction), Antonio Adalberto Toledo (Limnology), Aziz Ab´Saber (Geography of the Amazon), Carlos Alberto RM Araujo Lima (Fish and Larvae Ecology), Carlos Eduardo Bicudo (Algae), Harald Felix Ludwig Sioli (Limnology), Heraldo A. Britski (Fish Systematics and Biogeography), Horst O. Schwassmann (Fish Physiology) , Ilse Walker (Experimental Ecology), Jacques Géry (Fish Systematics), José Galizia Tundisi (Limnology), Michael Goulding (Fish Ecology), Miguel Petrere Jr. (Fishery Statistics), Naércio Aquino Menezes (Fish Morphology and Anatomy) ), Newton Castagnolli (Fish Farming), Paulo Friedrich Burnheim (Zoology), Paulo Vanzolini (Zoology), Peter Bryan Bayley (Fishing), Wolfang Johannes Junk (Wetlands, Primary Production and Fish), Woodruff Benson (Statistics ), among others.
 PPG BADPI has traditionally trained professionals who are qualified to work in teaching, research and extension, and to conduct environmental impact assessment and programs for regional development aimed at the sustainable use of aquatic ecosystems and their natural resources. Today's labor market encompasses various types of institutions, including public and private universities, environmental institutes or rural production, non-governmental organizations, and local, regional or national public development agencies. The Program has also collaborated in the training of professionals from other countries, especially neighboring Amazon countries through the Amazon Cooperation Treaty, signed between Brazil and the governments of Latin American countries. Since its inception, 41 foreign professionals have been trained by this program (22 masters and 19 doctors) from Peru, Colombia, Venezuela, Bolivia, Costa Rica, Switzerland, Paraguay and Portugal.
Objectives: Excellence in training and information
PPG BADPI strives for excellence in the training of professionals at the postgraduate level to perform studies and research on conservation, management and effective and sustainable use of natural resources in continental aquatic environments. The Program comprises research and teaching in aquatic ecology, ichthyology, parasitology, aquatic mammals, systematics, evolutionary biology, ecophysiology and anthropic effects on Amazonian aquatic ecosystems. PPG BADPI works in collaboration with other regional and national institutions, such as the Federal University of Amazonas (UFAM), State University of Amazonas (UEA), Paraense Emílio Goeldi Museum, Federal University of Rio de Janeiro (UFRJ), University of São Paulo (USP), State University of São Paulo (UNESP), State University of Maringá, among others.
Infrastructure used by BADPI - Biodiversity Coordination Laboratories (COBIO):
Water Chemistry: studies of physical and chemical parameters of freshwater.
Plankton: taxonomic and ecological studies of phytoplankton and zooplankton.
Ecotoxicology: Pollution effect on aquatic organisms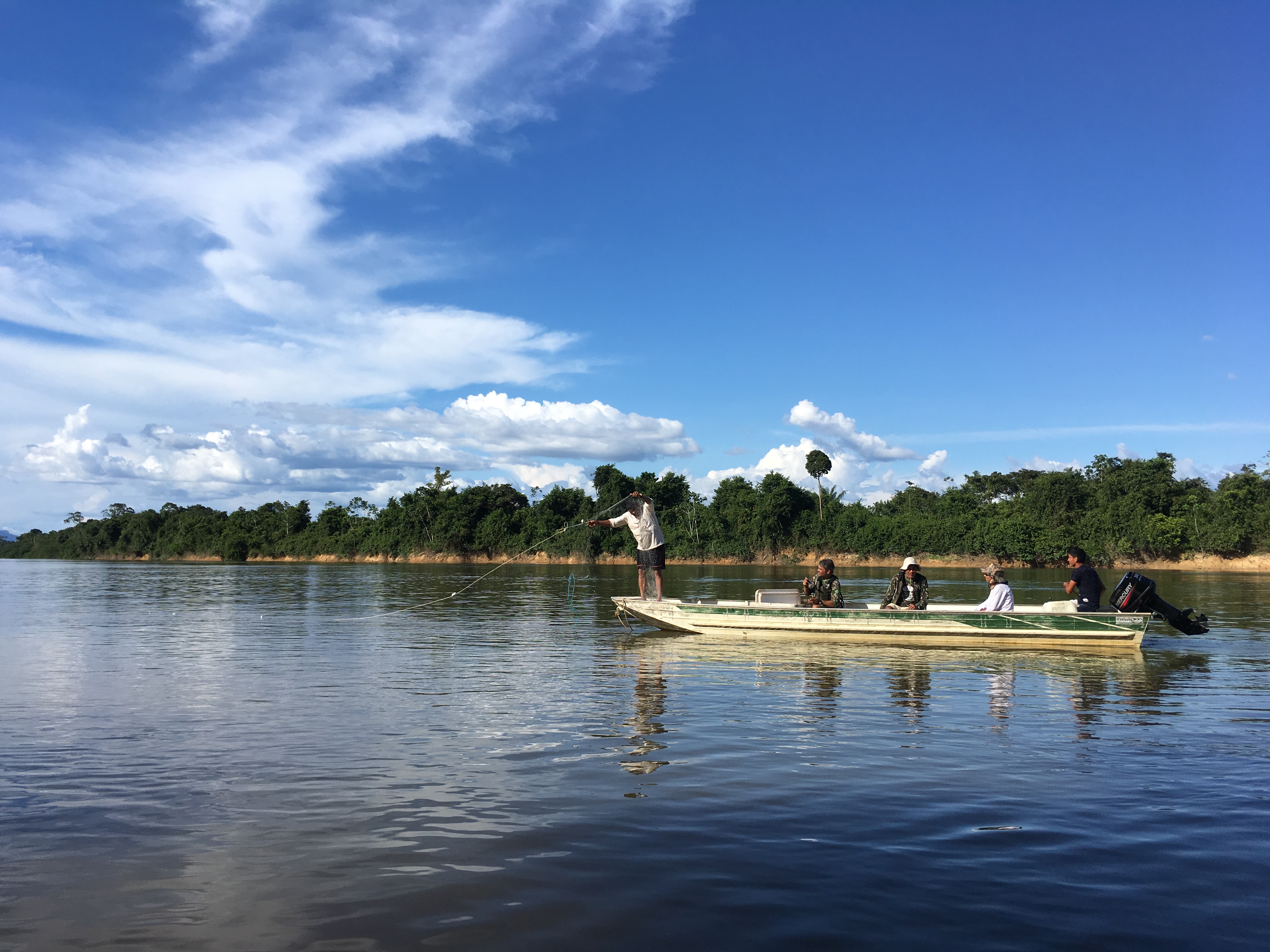 Fishing Resources Dynamics: studies of reproductive biology and growth in fish.
Fish Ecology: community studies and energy flow in food chains.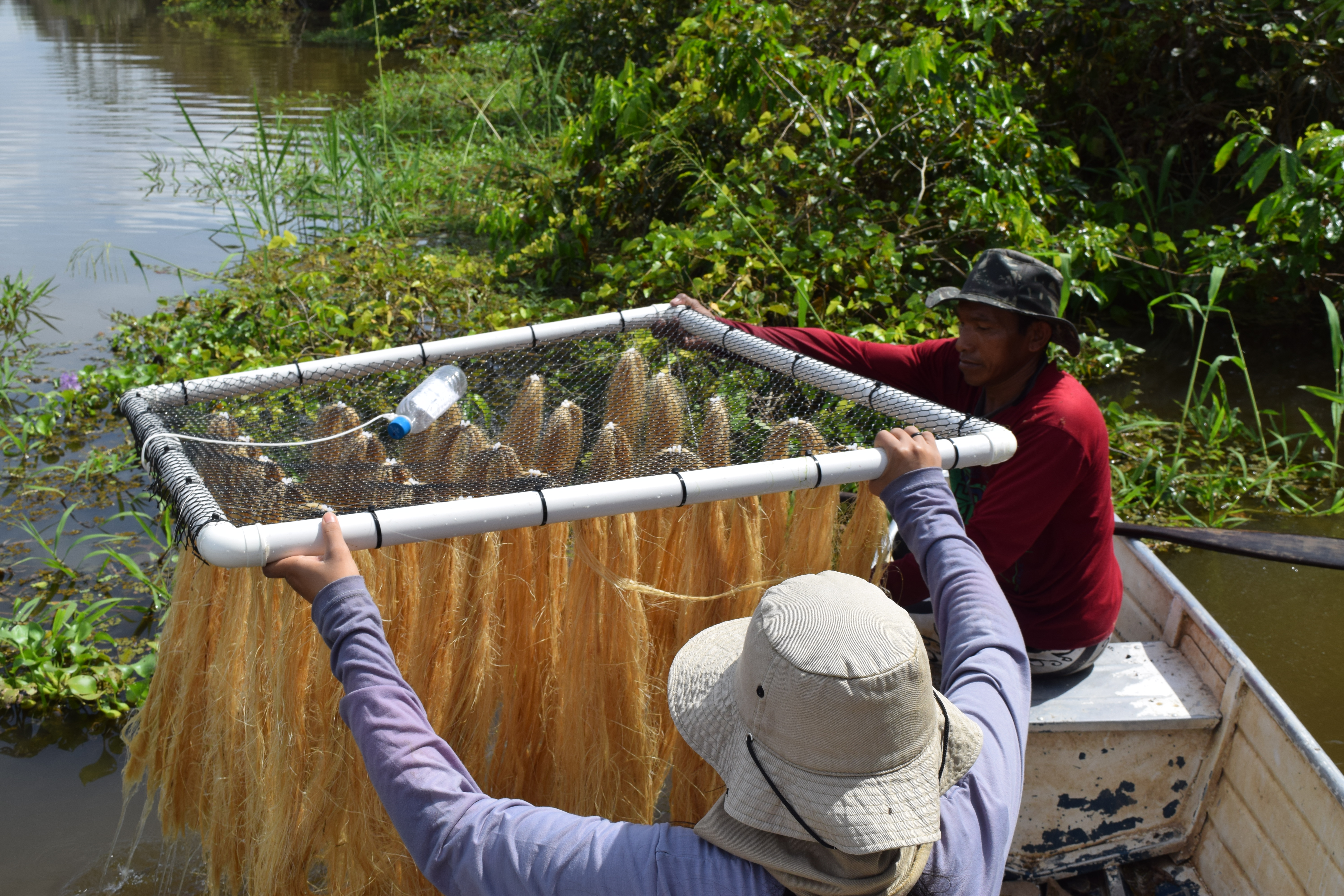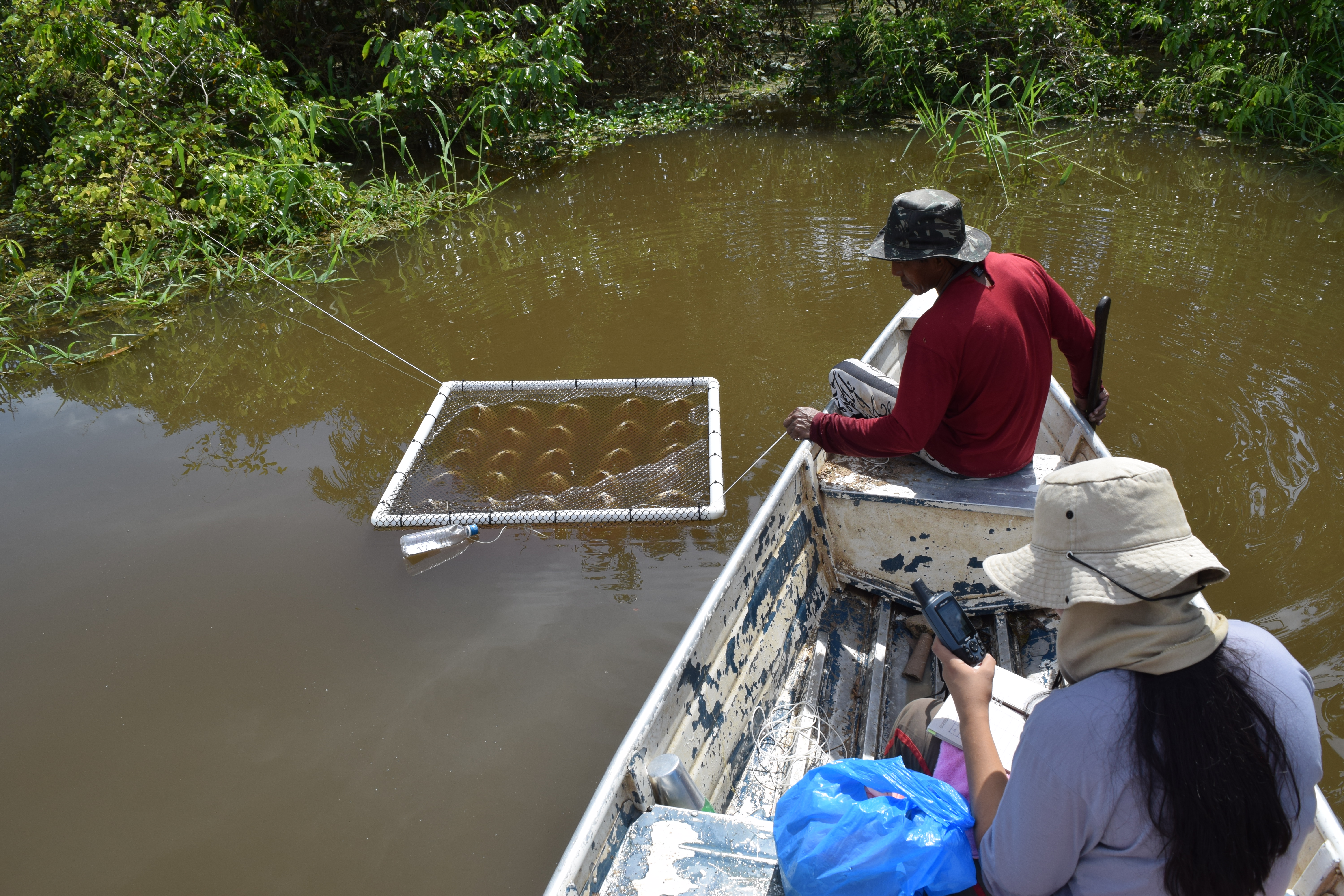 Ecology of Chelonians: studies of biology and ecology of chelonians.
Fish Systematics: taxonomy, systematics and ecology studies of freshwater Amazonian fish. Visit the link to see the INPA Fish Collection: http://portalcolecoes.inpa.gov.br/index.php/colecoes-de-a-a-z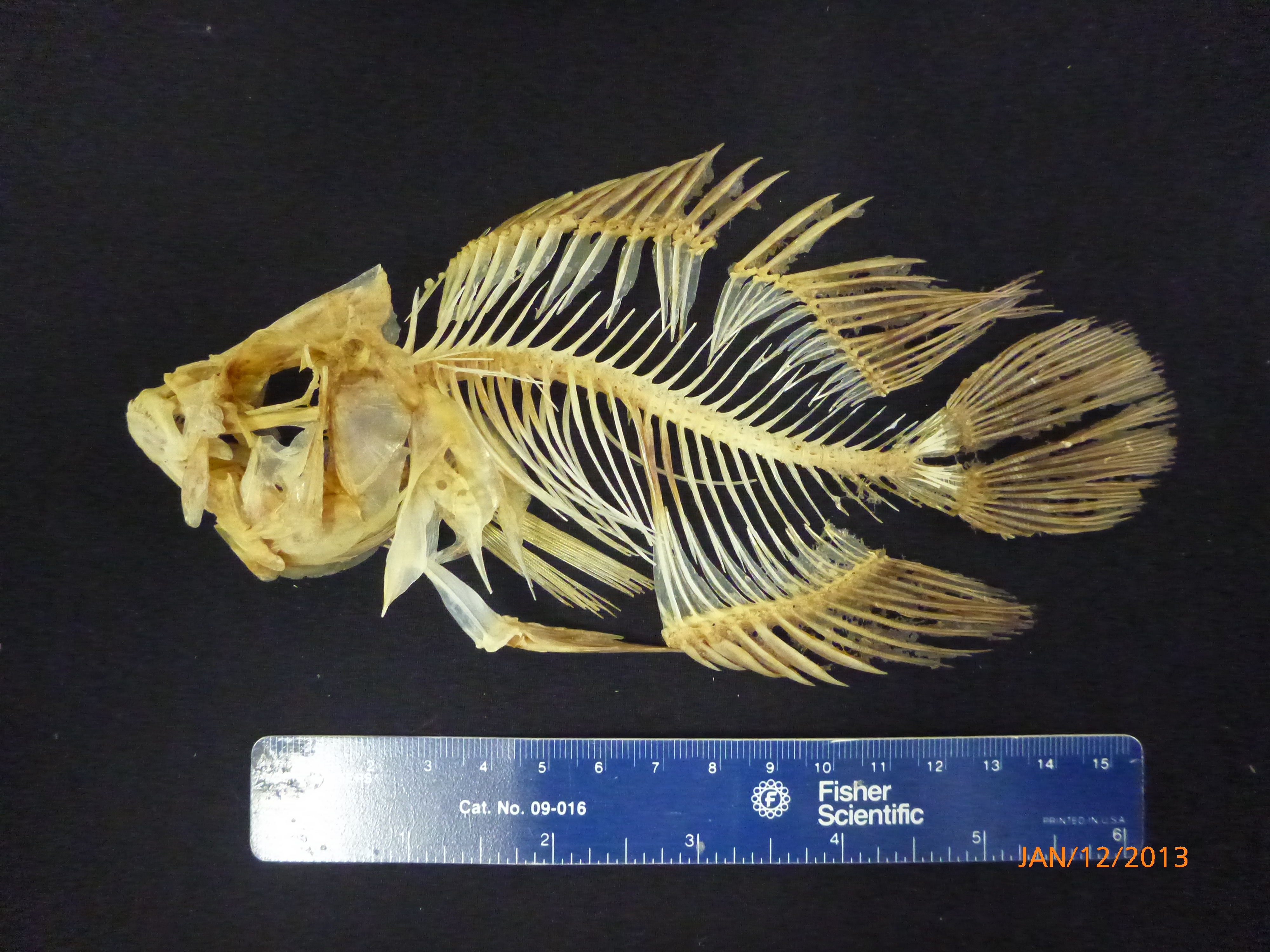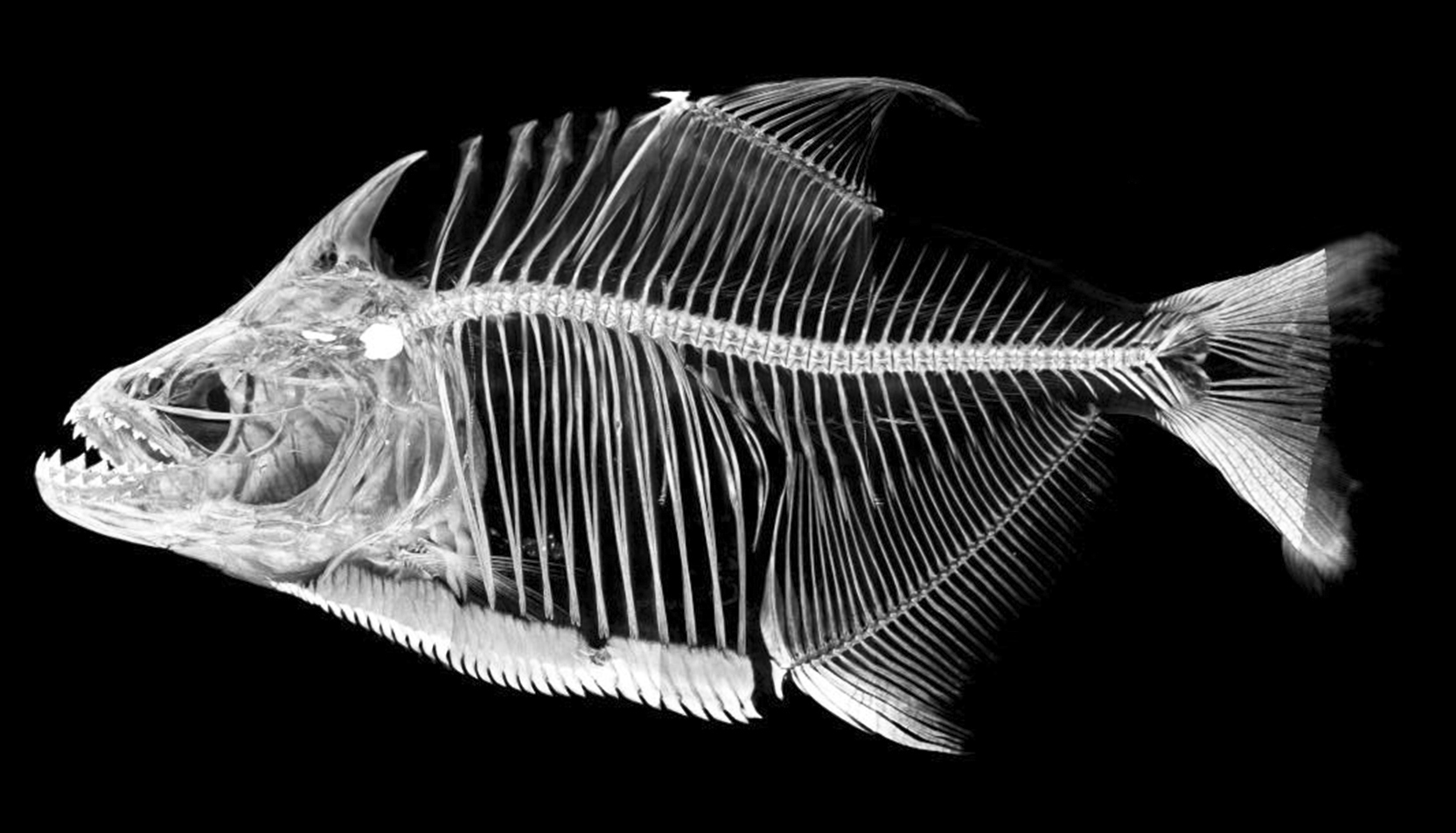 Fish Parasitology and Pathology: studies of parasites and diseases in fish under confinement conditions and in the natural environment.
Fish Genetics: studies of genetic characterization, cytogenetics and biochemistry of Amazonian fish.
Aquatic Mammals: studies of ecology, biology, behavior and techniques for reintroducing aquatic mammals into the wild.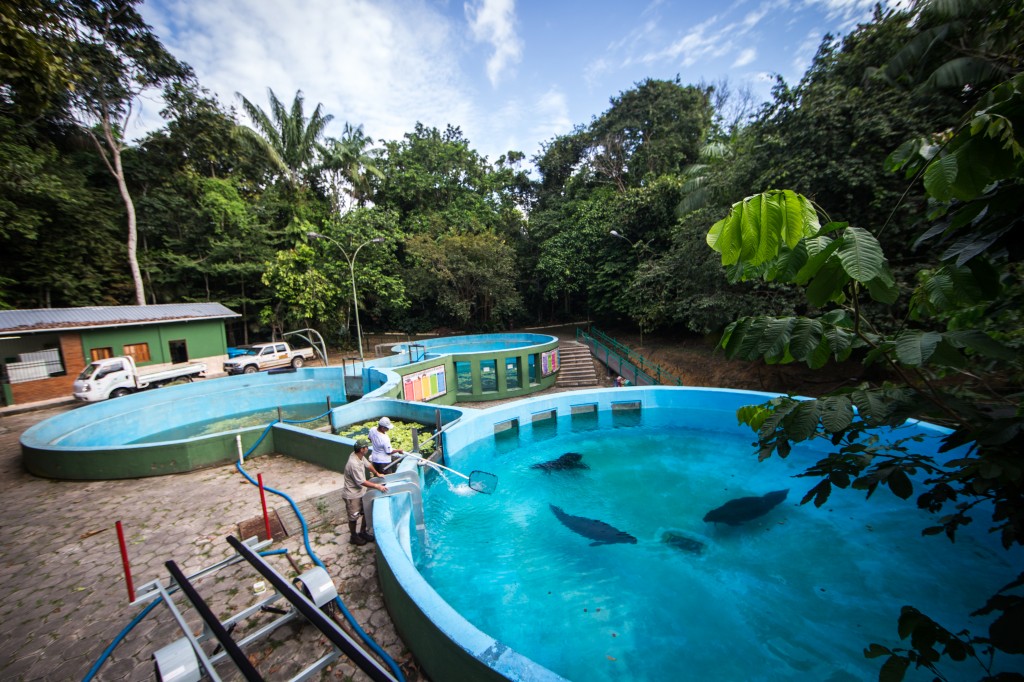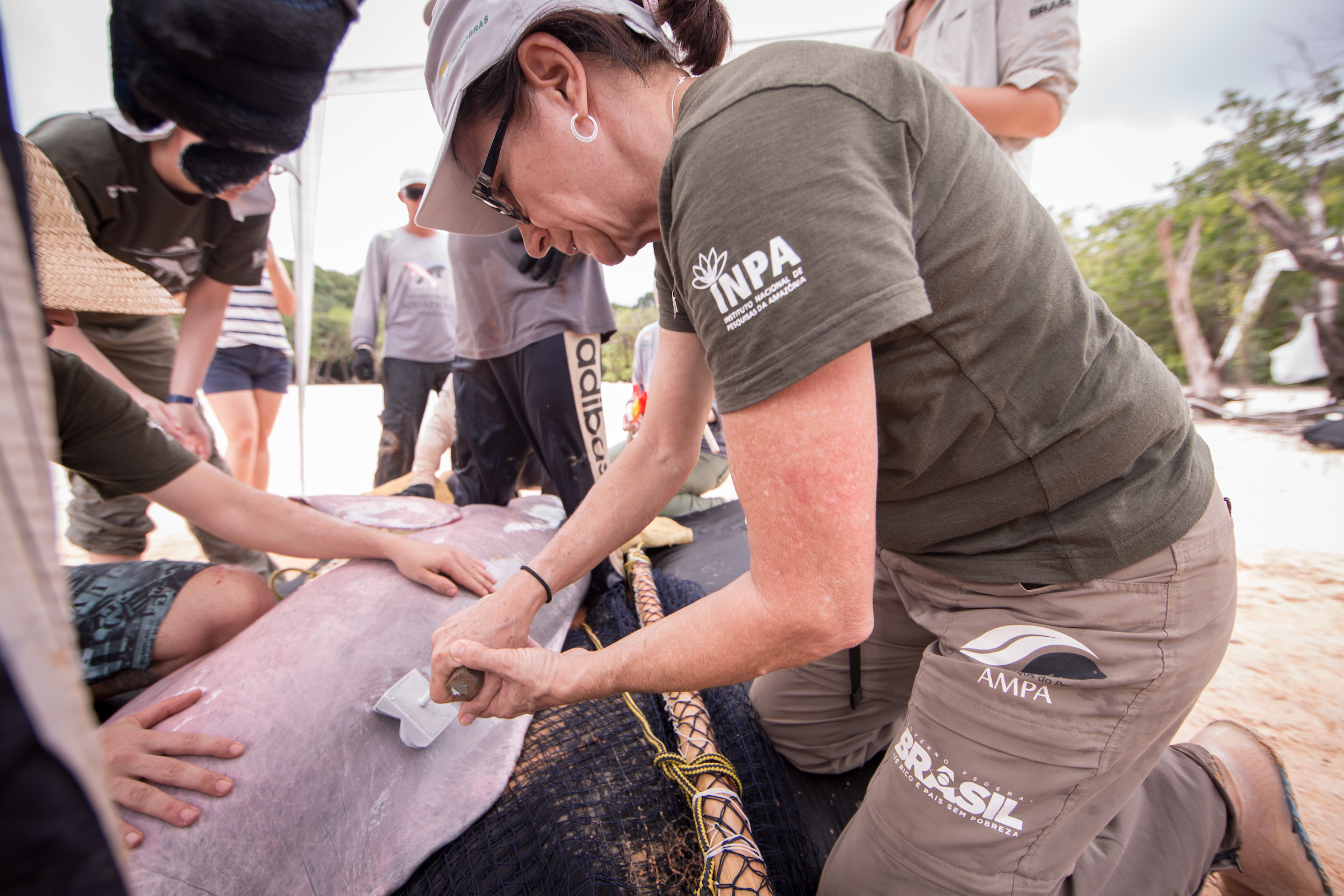 Behavioral Physiology: studies of evolutionary biology and molecular systematic of fish.
Plant Eco-Physiology: studies of wetland ecology, productivity and plant ecophysiology.
Ecophysiology and Molecular Evolution: ecophysiology and ecotoxicology studies of Amazonian fish.
Students also have the possibility to use Inpa Thematic Laboratories, which are important tools for the development of studies, especially those in Molecular Biology and Electron Microscopy.
Floating Bases: The Program has floating bases for the application of practical classes, support to collections and conducting experiments of dissertation and thesis works. In all there are four units: Catalão, Marchantaria, Tarumã and Lago Tupé. All have a large number of canoes and structure for carrying out activities.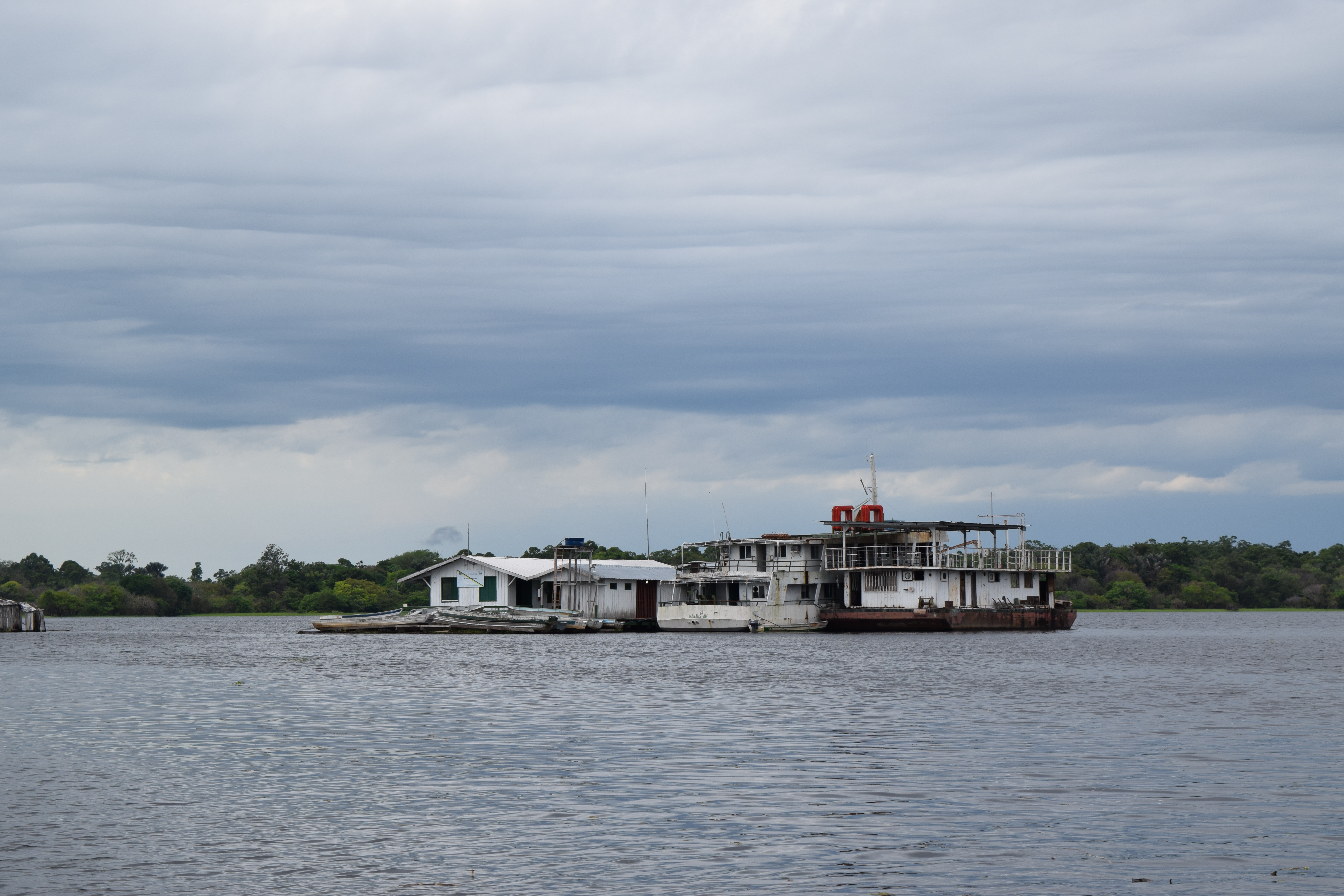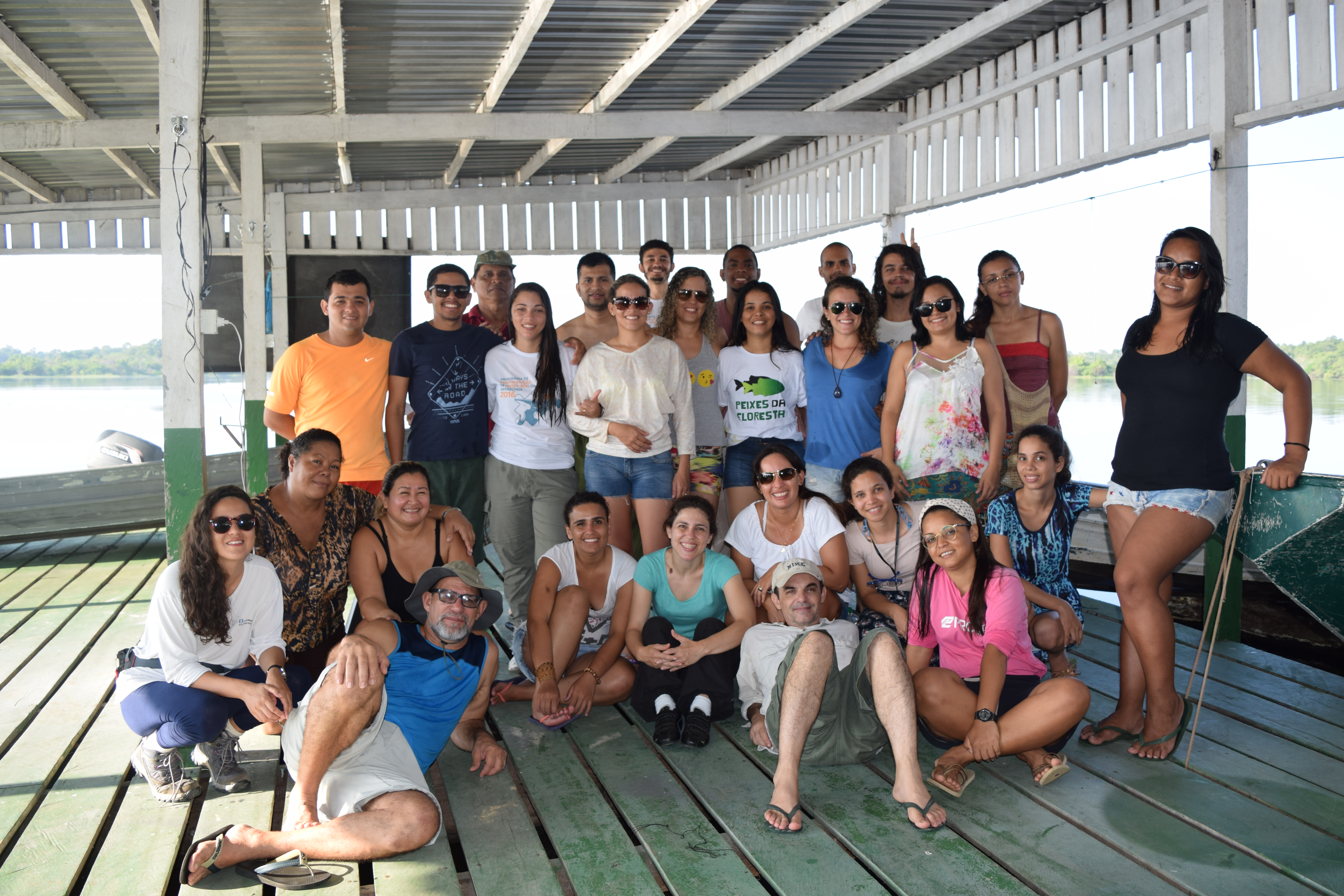 PPG BADPI has a classroom with a capacity of 30 people and a projection screen; a 100-seat auditorium with projection screen; a wet laboratory for practical classes; secretary; deposit; dining room; a computer room connected to the internet via fiber optic network or wireless system for mobile computers and outboard.